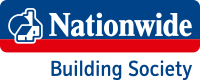 #TogetherAgainstHate
Online Hate Special Report Week With Nationwide
We believe in standing up for diversity and inclusion. Unfortunately not everyone agrees and one of the darker sides of this is abuse posted online. As this starts to become a disturbing trend in today's society, a number of companies have joined together to shine a light on this behaviour.
As part of an ad-break takeover on Channel 4 on 7th September, Nationwide Building Society, McCain and Maltesers came together to communicate the scale of the problem and demonstrate the effect this is having on real people.
The content was shocking, and thought-provoking.
Fortunately examples like those featured in this campaign are posed by a minority, but the question has to be asked - if face to face abuse of this kind is not tolerated in our society, is it right that it should be online?
There's also a helpline to contact if you've been affected in anyway. Click here.
LBC is #TogetherAgainstHate too and dedicating a Special Report Week to the subject. Find out more below.

//= $text['intro']['link-text'] ?>
How Can Online Hate Be Stamped Out?
Listen to LBC's Special Report Week 10th to 16th September as Nationwide, Channel 4, Mars and McCain come together to tackle the problem.

//= $text['clientSection']['link-url'] ?>//= $text['clientSection']['link-text'] ?>
Day 1
Why are Nationwide creating this campaign and what are they hoping to raise awareness of?
Speaker: Sara Bennison, Chief Marketing Office of Nationwide
Day 2
What does online bullying look like and why do people do it?
Speaker: Dan Raisbeck, Co-Founder of Cybersmile
Day 3
The experiences of online hate, looking at the reach and severity of the problem
Speaker: Lee and Mat Samuels-Camozzi
Day 4
Why do people feel that they can say things online that they wouldn't in person?
Speaker: Dr Ellen Helsper
Day 5
What's being done at a political level to combat this issue?
Speaker: Jess Phillips MP
If you need support please go to: